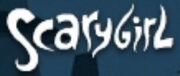 Scarygirl originated as a line of designer toys made by Nathan Jurevicius, and the free to play flash based web-browser game incorporates the characters from his line of toys. In it, you play as Scarygirl, who after being abandoned and washing up on a deserted peninsula, sets out on a mission to find the man behind her haunting dreams.
The game is a fairly traditional platformer, with simple keyboard controls. The beautifully drawn backgrounds and characters set this game apart, however, as they promote exploration. There are playable console games to be found and collected throughout the levels, which are inspired by simple 8 and 16-bit games.
Reception
Edit
It won an award from the magazine Boy's Life.
It was relased on Xbox Live and PSN three years later.
Ad blocker interference detected!
Wikia is a free-to-use site that makes money from advertising. We have a modified experience for viewers using ad blockers

Wikia is not accessible if you've made further modifications. Remove the custom ad blocker rule(s) and the page will load as expected.