Short Summary
Edit
The main Mario series is when Bowser or a villain steals a princess. These games don't include Karting and Party Games. The Mario Series has been going on for about 30 years almost. The first game was Mario Bros. It was a pipe game and after that came the first Mario Adventure, Super Mario Bros. Through the years Mario has been very popular inside Video games and in the real world as well. Long time Mario fans also should know that there is even a street named entirly after Mario somewhere in Europe.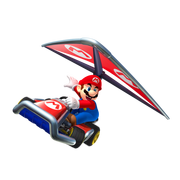 Ad blocker interference detected!
Wikia is a free-to-use site that makes money from advertising. We have a modified experience for viewers using ad blockers

Wikia is not accessible if you've made further modifications. Remove the custom ad blocker rule(s) and the page will load as expected.