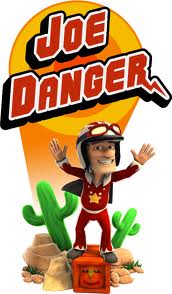 Short Summary
Edit
You are Joe Danger, the world's most determined stuntman. You live to thrill the crowd and break World Records. Take on your friends or race against your rivals – the reckless Team Nasty. You laugh in the face of danger, and it laughs back, as you bounce from boulder to boulder, on fire, towards that pile of mousetraps. Freeze the game at any point and edit your level however you want it. Once you are finished, share the joy.
Joe Danger:The Movie
Edit
Short Summary
Edit
You are Joe Danger, the world's most determined stuntman, returns in Joe Danger: The Movie: The Video Game! This sequelwill allow players to create their own action film scene by scene, performing every stunt themselves. Creating probably the most ridiculous action sequences ever made, players can perfect every stunt to thrill the audience, or crack them up with your failed attempts.
Ad blocker interference detected!
Wikia is a free-to-use site that makes money from advertising. We have a modified experience for viewers using ad blockers

Wikia is not accessible if you've made further modifications. Remove the custom ad blocker rule(s) and the page will load as expected.