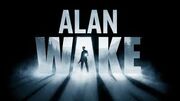 Bringing a new style of storytelling to Xbox 360, "Alan Wake" is a psychological action thriller from Remedy, the renowned developers of the successful "Max Payne" series. In this dynamic new title exclusively for Xbox 360, players assume the role of Alan Wake, a best-selling suspense author suffering from writer's block, who escapes to a small town only to experience the mysterious disappearance of his wife. In 2012 this game will be released on the PC.
Alan Wake:The Signal
Alan Wake:The Writer
Alan Wake: American Nightmare
Edit
Alan Wake:American Nightmare is an upcoming sequel to the Alan Wake series.It was revealed at the SPIKE Video Game Awards 2011 and there is a rumor that it will be for the next Xbox.It will be an Xbox Live only game and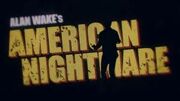 will not be sold on retail.
Ad blocker interference detected!
Wikia is a free-to-use site that makes money from advertising. We have a modified experience for viewers using ad blockers

Wikia is not accessible if you've made further modifications. Remove the custom ad blocker rule(s) and the page will load as expected.